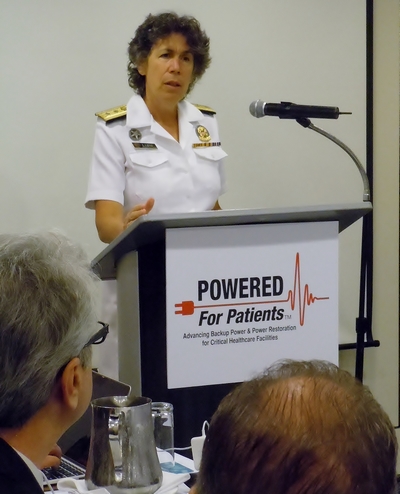 Formed in the aftermath of Hurricane Sandy, Powered for Patients is working closely with public health preparedness leaders, emergency managers, utilities, healthcare facility managers and power generation industry leaders to help safeguard backup power and expedite power restoration for critical healthcare facilities. Powered for Patients is also working with these and other stakeholders to help address the needs of at-risk citizens dependent on electric-powered medical equipment during prolonged power outages.
The success of Powered for Patients has come in large part from the initiative's ability to bring critical public and private sector stakeholders together for vitally important discussions and much needed collaboration. Funding for the initial Powered for Patients Stakeholder Meeting was provided by the Department of Health and Human Services, Office of the Assistant Secretary for Preparedness and Response (ASPR), through a cooperative agreement with the Association for State and Territorial Health Officials (ASTHO). Other federal agencies participating in the meeting included CDC, FEMA, the Department of Homeland Security, the Department of Veterans Affairs, and the Department of Energy.
Powered for Patients is managed by Disaster Safety Strategies, the firm that created the initial concept for the initiative following Hurricane Sandy.