As a newly formed non-profit organization, Powered for Patients has a growing Board of Directors that provides overall direction to the organization and oversight. Powered for Patients also benefits from the support of advisors and subject matter experts.
---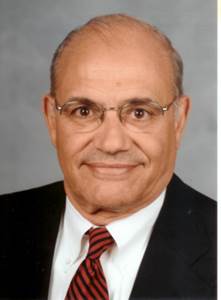 Stephen Evangelista, Retired CEO, Arthritis Foundation, New England Region; Non-Profit Management Consultant
As a retired non-profit executive and current non-profit management consultant, Steve brings a depth of experience to the Powered for Patients Board of Directors that will be invaluable as the organization continues its growth.
Steve recently retired from the Arthritis Foundation after 14 years of service, concluding his tenure in the role of Chief Executive Officer of the Arthritis Foundation New England Region, a position he held for the past four years. Previously, Steve served as President and CEO of the Arthritis Foundation's Northern and Southern New England Chapter.  While at the Arthritis Foundation, Steve was the 2005 recipient of the highly regarded Clifford Clarke Award for Outstanding Leadership.  Steve also serves on the Board of Directors of the New England Healthcare Institute and the New England Biotech Association. He is Chairman of the Rhode Island Health Advocacy Forum.
Steve began his non-profit career in 1970 as the first Executive Director of the Rhode Island Special Olympics. In 1988, he was appointed to lead the Dole Foundation for the Employment of People with Disabilities in Washington, DC. In the early nineties, he assumed the role of Deputy Chair for Boy's Town New England where he was instrumental in raising $20 million to build the Boy's Town New England Campus in Portsmouth, Rhode Island. In 1994, Steve was appointed to President/CEO of the National Kidney Foundation for Massachusetts, Rhode Island, New Hampshire and Vermont.
Steve received his BA from Roger Williams University and his MA from Rhode Island College.  He has lectured at Brown University on the subject of Marketing Non-Profit Organizations.
---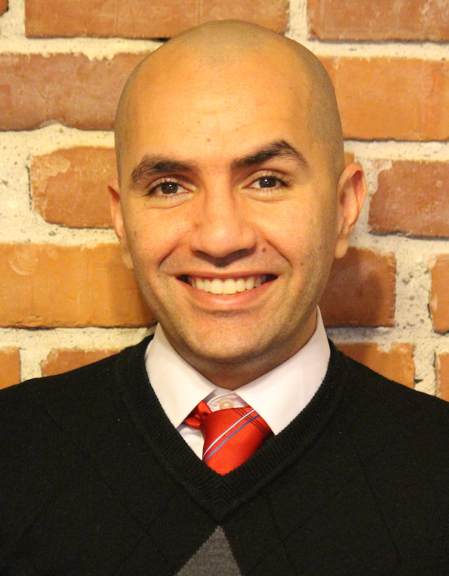 Mehdi Moutahir, Associate Professor of Management and Entrepreneurship, School of Business, Johnson & Wales University
As a professor of management and entrepreneurship at Johnson & Wales University, Mehdi brings a keen understanding of today's best practices in management and organizational development. This knowledge and perspective will help ensure that Powered for Patients' growth continues along a carefully crafted strategic path that will help ensure maximum success in pursuit of its critical mission.
Mehdi was first appointed to the faculty at Johnson & Wales University in 2006. He previously served as the director of the Larry Friedman International Center for Entrepreneurship. A native of Morocco, with an international education from Sweden and France, Mehdi's global perspective on issues bolsters his capabilities as a strategic advisor.
Mehdi holds a B.S. in management and an M.B.A with a focus on organizational leadership. He is currently completing his doctorate of education at Northeastern University where he investigates social capital and employee engagement.
---
April Salas, Executive Director of the Revers Energy Initiative at the Tuck School of Business at Dartmouth College
As a former senior U.S. Department of Energy official, and current Executive Director of the Revers Energy Initiative at the Tuck School of Business at Dartmouth College, April has tremendous subject matter expertise in energy policy issues and the challenges around power restoration for critical healthcare facilities and other vital infrastructure. Her proven track record in bringing key stakeholders together within the energy sector and beyond to build partnerships and programs that enhance our nation's disaster readiness and resilience will be of tremendous value in advancing the mission of Powered for Patients.
In addition to directing the Quadrennial Energy Review Task Force strategic planning, analysis, and outreach activities, Mrs. Salas held other senior positions at DOE including Chief of Planning and Analysis for U.S. federal energy emergency response. Her experience is rooted in energy analysis where she served as a Senior Infrastructure Systems Analyst within the Office of Electricity Delivery and Energy Reliability at DOE.  Mrs. Salas' broad industry knowledge covers a range of energy topics including electric power, liquid fuels, natural gas, cyber security, renewable energy and technology integration.
Among her many accomplishments at the Department of Energy, as Director of the State Energy Assurance Program, Mrs. Salas established a three-year strategic plan to engage energy stakeholders at the federal, regional, and local level and across utility sectors on the strategic importance and economic business case of incorporating hardening and resilience measures into the energy system. She also served on the DOE's Energy Incident Management Council, helping to bring together senior leaders from across DOE to coordinate the agency's response during emergencies.
As a member of the Board of Directors, April will help lead Powered for Patients' engagement with the energy sector and advance its work to enhance the prioritized power restoration process through increased collaboration and information sharing among hospitals, utilities and government agencies.
April has an MBA from Cornell University, a double MA in International Affairs and Post-Conflict Reconstruction, and Civil Society Development from the American University of Paris, and a BA in International Relations/Law from the College of William and Mary.